Doceree Assist – Patient Affordability Messaging
A specialized product to communicate patient affordability messaging to patients, at prescribing moments within eRx platforms and capturing higher number of prescriptions, with over 70% coupon utilization.
It is powered by our proprietary identity-resolution technology ESPYIANTM, which recognizes NDC, patient insurance status, age, and other business rules at the point of prescription as triggers and enables HCPs to communicate affordability messaging to appropriate patients.
Analytics Tabs
Apart from information cards that display at the top of the Analytics dashboard, the three dashboard tabs namely: the Audience tab, the Behaviour tab, and the Conversions tab utilize the information as parameters for data analysis.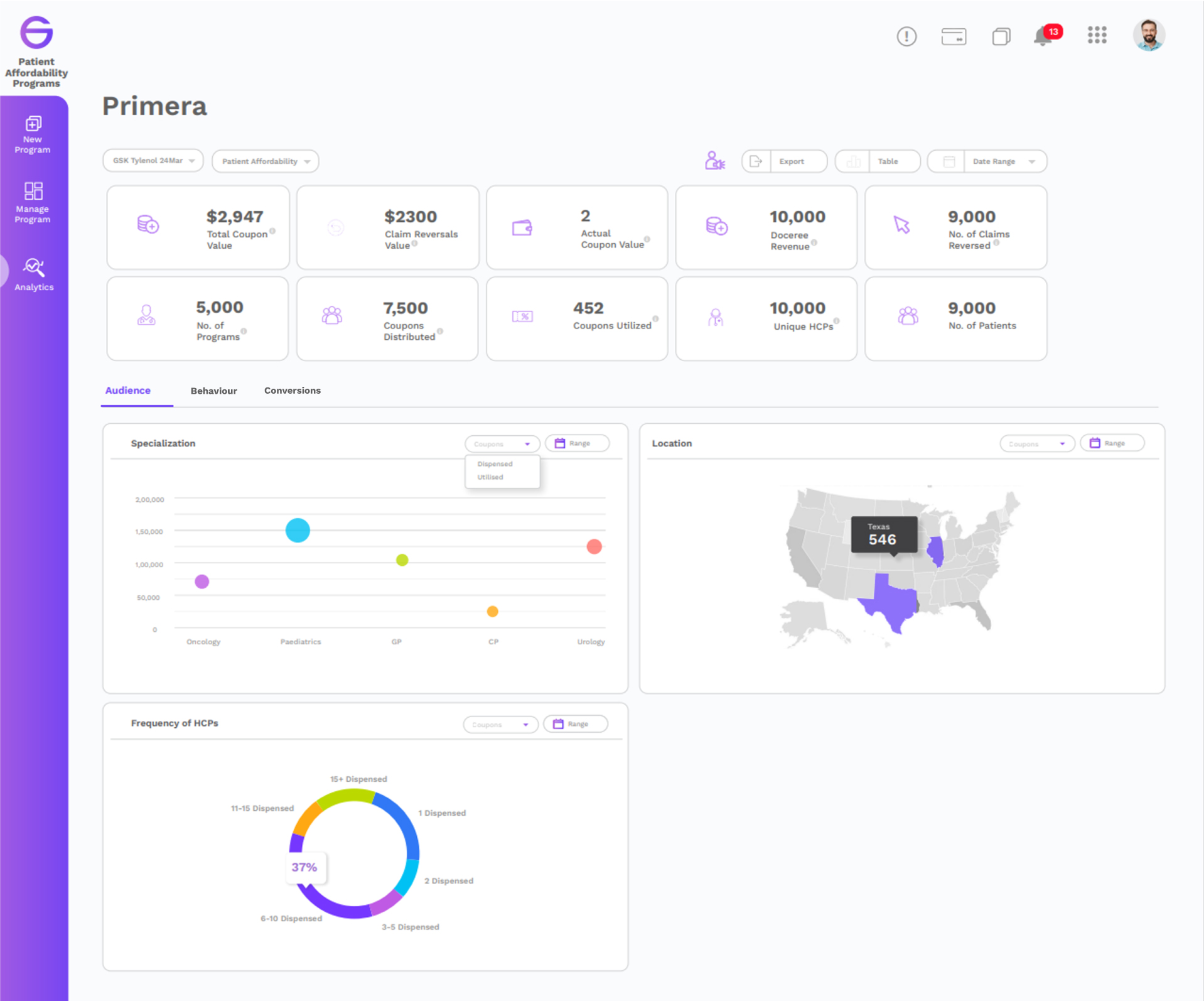 Audience Tab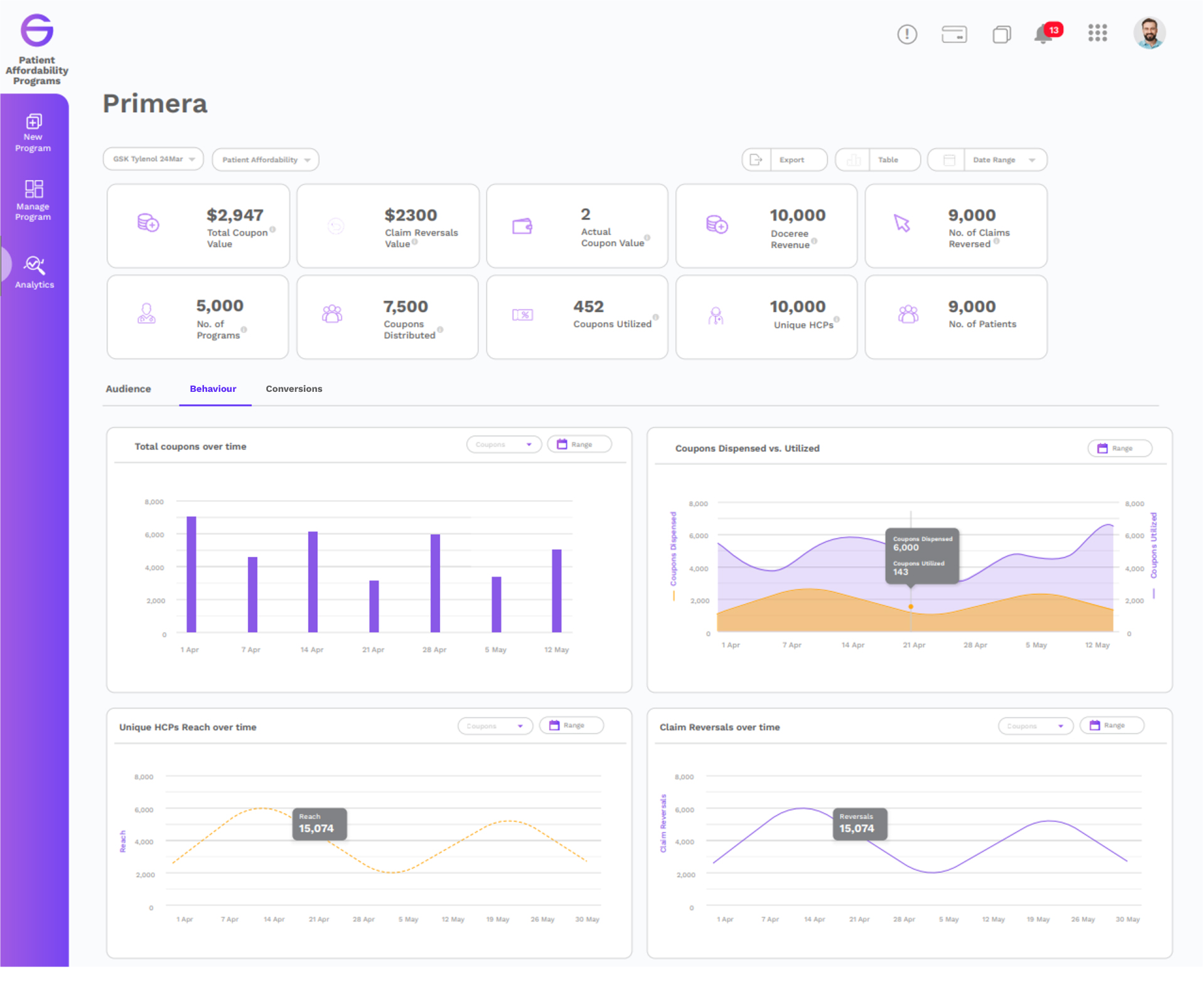 Behaviour Tab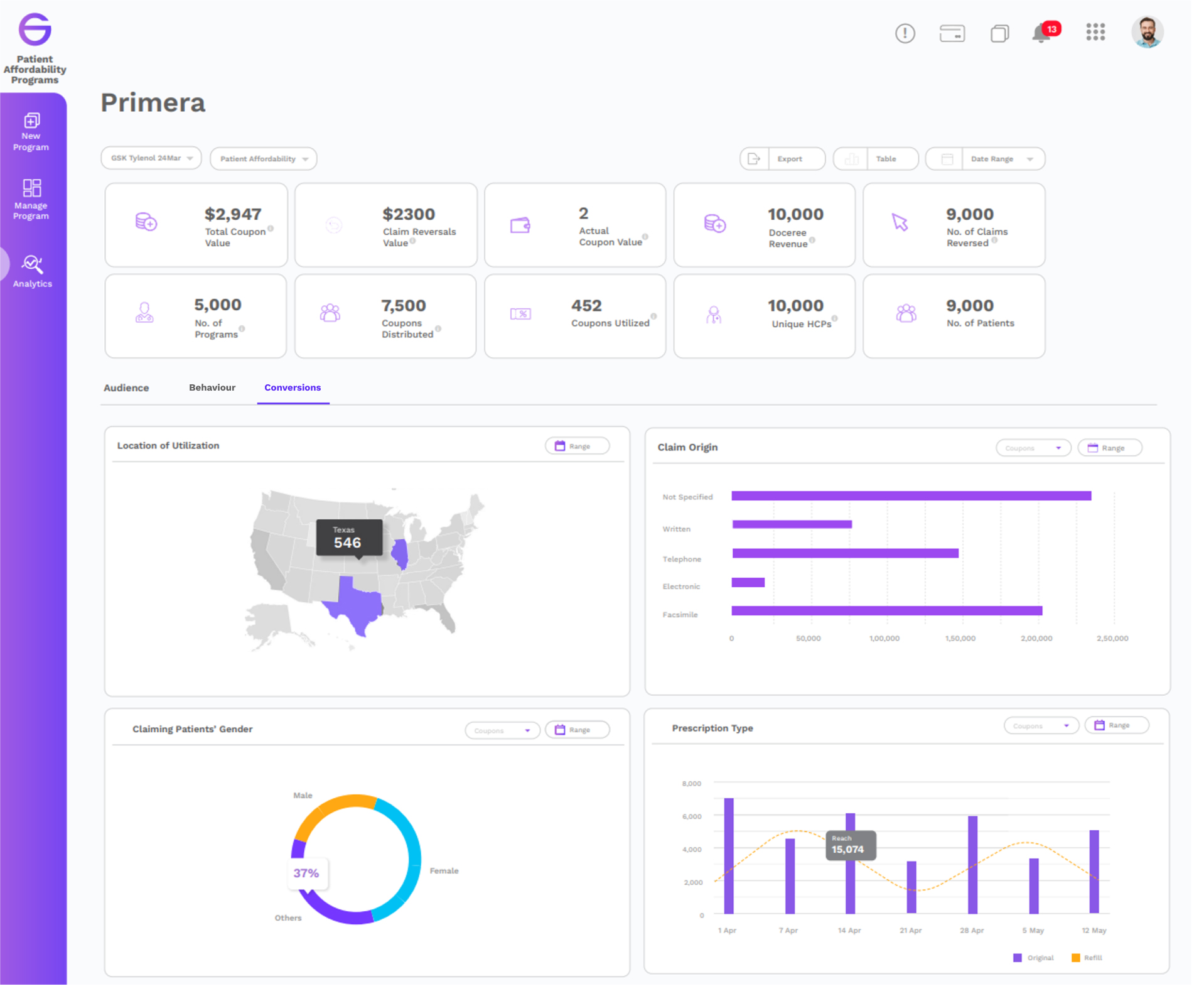 Conversions Tab