Access all the creative assets such as display banners, for all the brands associated with the account at one place.​
To access the Creative Hub, click on the Creative Hub icon available on the Home screen.
You will land on the main page of the hub. Here, you can view all the creatives uploaded for the selected brand.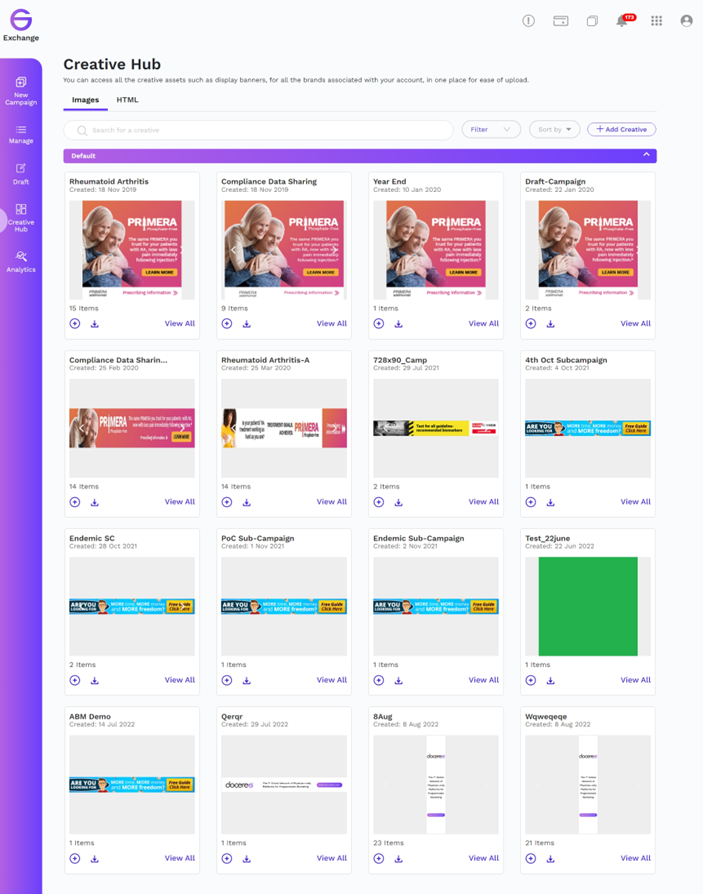 You will see different creatives uploaded in different cards. You can view the creatives available in each card whether by clicking the arrow button available on the creatives or by clicking the View All button.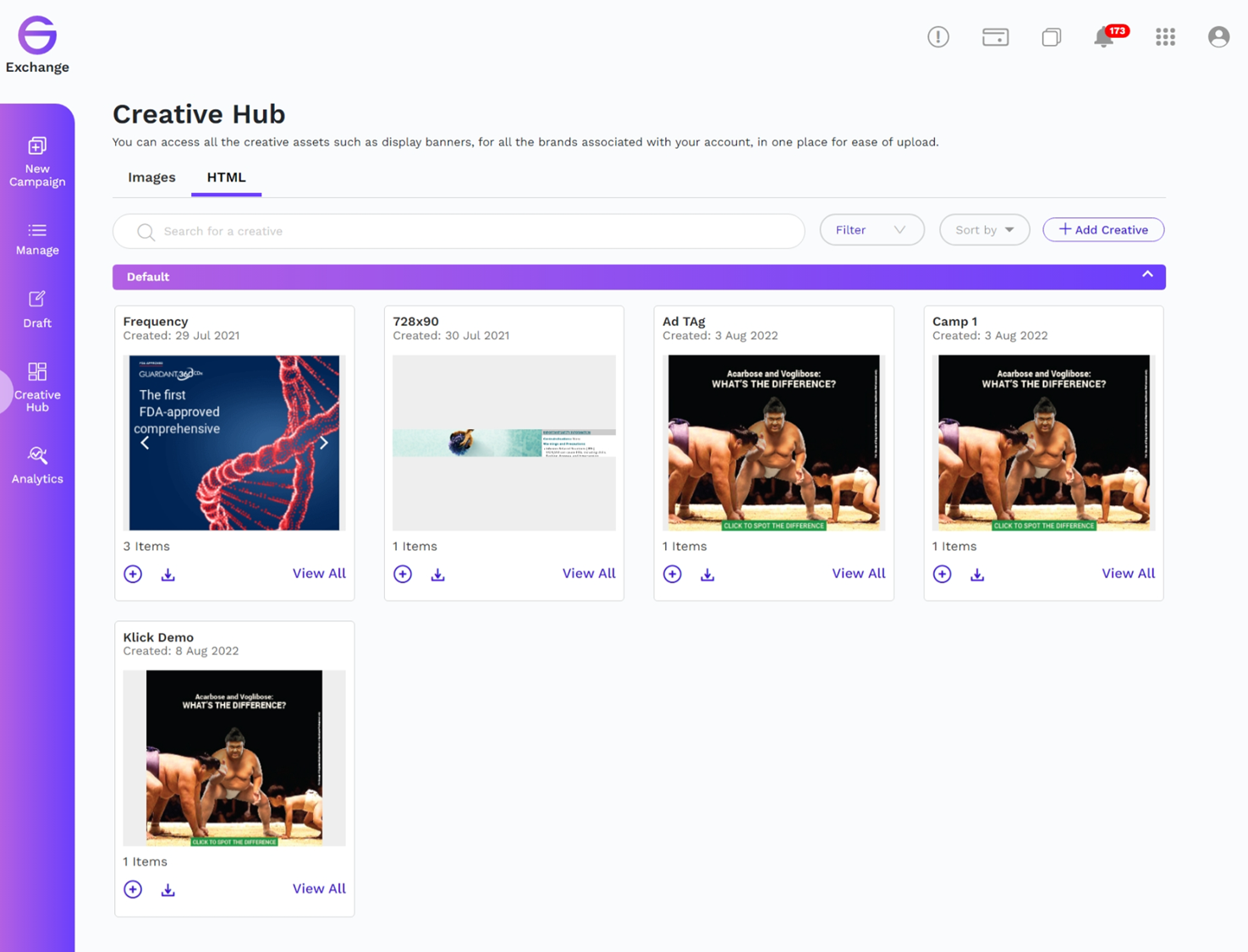 To add more creatives to the existing ones, click on the + Add Creative icon. You can download the creatives as well by clicking on the download button present at the bottom of the cards.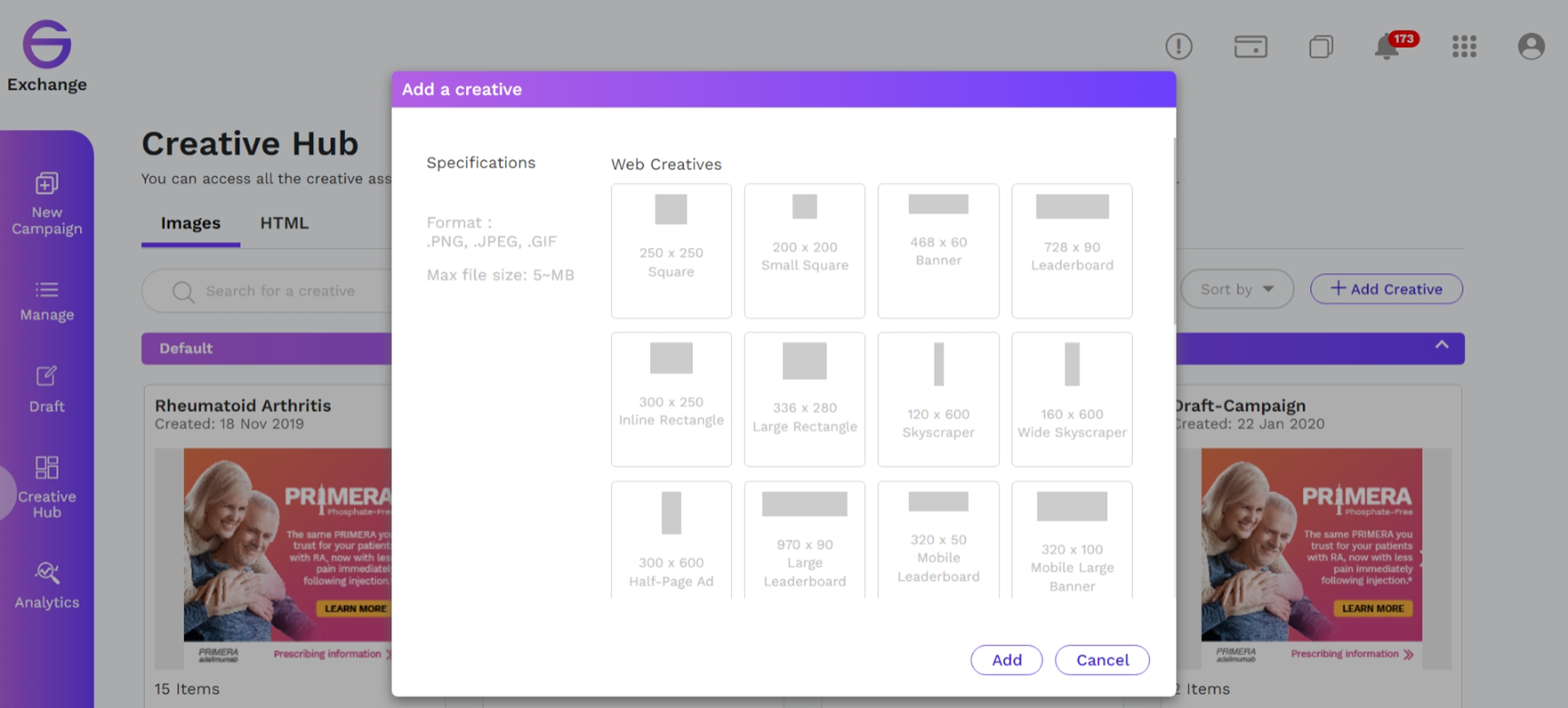 There is a search bar available where you can search for the specific creative you would like to view. In addition to it, a filter is also available through which you can filter out the creative based on:
From date
To date
Creative size