The following specifications are guidelines to deliver optimal results when you are designing and developing your banner ads:
Dimensions
Banner sizes tend to run in several standard dimensions, depending on where you are placing them. For a better understanding of the best performing web and in-app banners, below are the most common and best-performing banner sizes. Use them to create your own effective ad campaign.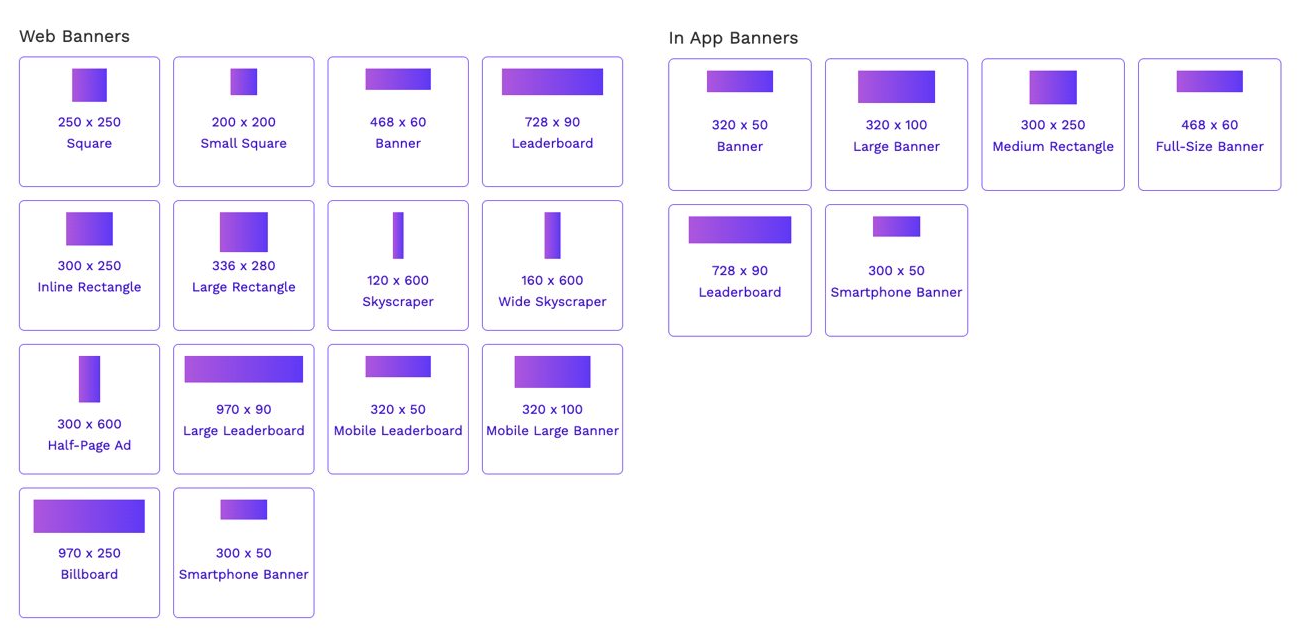 Font Size
Visibility of text is key. The headline should not be more than 80 characters. In the body, 4 lines or less is ideal. Also, the font should not be smaller than 10 point, unless it's a disclaimer.

File Size
Ads cannot exceed the given file size. Any content above that will be disapproved by Doceree simply because the bigger file size takes more time to load.
JPG, PNG: Ad should not exceed 200 KB in file size
GIF: We accept .gif banners, but the maximum size is 500kb. It may contain animations, but the duration of the animation must be 30 seconds or less. Animation can be used as a loop, but it can't exceed 30 seconds and the frame rate should be below 10FPS
File Format
The final product should be in JPEG, PNG, HTML or GIF format only. Doceree does not accept any other formats.
Thin Outline
The content should have a border outline on a white background. This enables the ad to be separated from the background of the website it's being served on.
When each element of communication is given the importance it deserves, the ad campaign is bound to generate more positive results. To grab a physician's attention with an ad, every detail of the design is crucial to deliver a message that showcases the content in a manner that will secure traction for your brand.