This is a one-time activity. For adding each new mailer, repeat the same process. There is no limit to the number of mailers that you can add as part of platform integration.
It is not mandatory to complete the entire process in one go. All the information that you enter gets saved when you move to the next step.
To start the platform integration process, please log into your account and click on the 'Add Platform' link from the left navigation bar.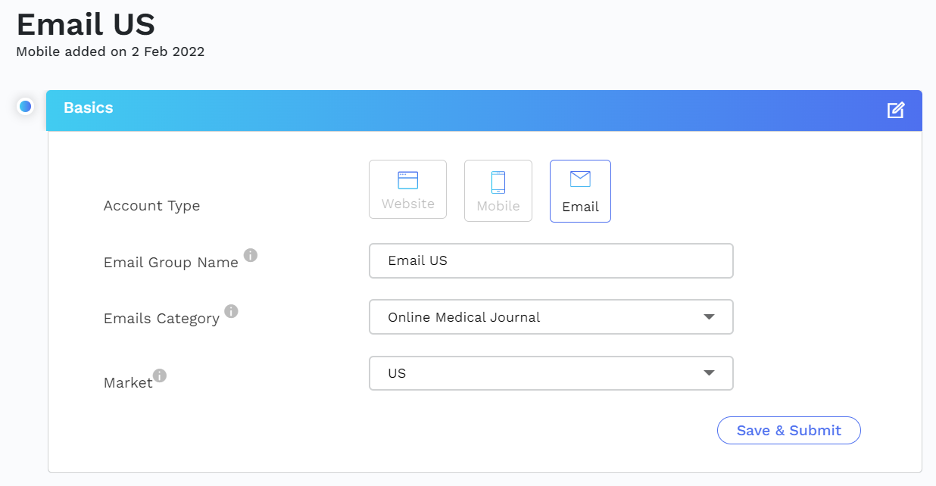 PROCESS:
Enter the basic identification information about your mailer as follows:
Email group name: Enter the name of the email group
Email category: Select the required option from the drop-down list
Market: Choose the appropriate market for which you want to send the emailers